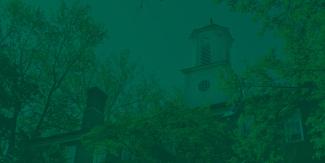 1804 Special Libraries Endowment
1804 Special Libraries Endowment
To enable success in teaching, learning and research, University Libraries facilitates the purchase of unique special collections. The 1804 Special Libraries Endowment, established in 1979, enables Ohio University Libraries to develop distinctive collections outside the limits of regular acquisitions funds. Individual items of rare or otherwise extraordinary value support faculty and student research and learning. 
Dr. Joseph McLaughlin, associate professor of English and 2009 awardee, requested books of poetry and devotional prose by the Victorian author Christina Rossetti, which were added to the Libraries' collection of her work. He plans to use these books, and others from the Mahn Center for Archives and Special Collections, with his Honors Tutorial College students for a project on rare books. 
"All of the major authors' collections that were started many years ago are on male authors, so I thought it would be good if we could find a way to sort of build up our collections in Rossetti, who really, over the past 20 to 30 years, has become probably one of the most widely taught Victorian female poet[s]," Mclaughlin said. 
Another recipient, John Brobst, associate professor of history, was approved for his request for the Libraries to acquire the British Foreign Office Files for India, Pakistan and Afghanistan between the years of 1947 and 1980. Brobst, who was an 1804 Endowment Fund award recipient in 2017, is a specialist on the British Empire in the 20th century and is completing a book about naval strategy in the Indian Ocean during the Cold War. 
He said that the acquisition of this collection gives him easy access to primary records that he would otherwise have had to travel to England to see. Brobst believes that this collection will be beneficial to student research as well. 
"[The collection] certainly helps our Libraries to stand out from the others in the area. It gives us something unique. I suppose the main importance is simply the utility for faculty and students," Brobst said.