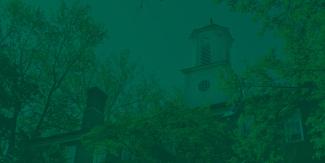 Appalachian Scholars General Scholarship Endowment
Appalachian Scholars General Scholarship Endowment
The Appalachian Scholars General Scholarship Endowment, established in 2006 for Ohio University's Appalachian Scholars, is a needs-based scholarship that provides academically qualified Appalachian Scholars with four-year renewable scholarships, a summer pre-matriculation program, and myriad resources and support systems to enable them to succeed and fully realize their exponential potential at Ohio University. The four-year renewable scholarship aids Appalachian Scholars through each college transition year.
Ohio is home to a substantial portion of economically disadvantaged students. Only 12 percent of Appalachian residents in Ohio have a college degree. Approximately 65 percent of Appalachian high school seniors surveyed stated that lacking finances is a tremendous barrier to attending college. This number is less than have of the national average. Appalachian high school students are forced to decide to accumulate massive debt to attend college or halt their dream of obtaining a college degree. All gifts made to the Appalachian Scholars General Scholarship Endowment can help positively change the trajectory of Appalachian students lives by obtaining an excellent education at OHIO.
Gifts can be made to the Appalachian Scholars General Scholarship Endowment or Alumnus/Alumna or friends of OHIO can establish their own named endowment to support Appalachian students(s) through their four years of matriculation at OHIO.
The Appalachian Scholars Program is a prestigious merit and need-based scholarship program for high school graduates residing in one of the 32 Appalachian counties of Ohio. The program provides scholarship support to students with demonstrated financial need and academic achievement, coupled with the desire and motivation to succeed.
Students must be admitted to Ohio University and complete the Free Application for Federal Student Aid (FAFSA). Students who meet the eligibility requirements and who complete the FAFSA by the specified priority date will be contacted and invited to submit the Appalachian Scholars application by the Multicultural Center. Select candidates will be required to interview on campus.
OHIO appreciates all gifts made to the Appalachian Scholars General Scholarship Endowment. Through your continued support, you are helping Appalachian students realize their dreams of achieving a college education at Ohio University. We thank you for your previous, current, and future support of the Appalachian Scholars General Scholarship Endowment.