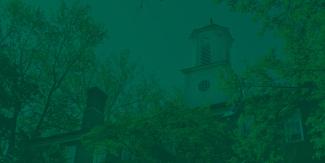 Breast and Cervical Cancer Screening Program
Breast and Cervical Cancer Screening Program
Your gift supports the breast and cervical cancer screening program delivered via the Mobile Community Health Van through the Heritage College of Osteopathic Medicine. 
The Ohio University Heritage College of Osteopathic Medicine, with the support of the Breast and Cervical Cancer Projects of Southeast Ohio, provide free women's health services and education to women ages 21-65 and others that qualify.  
Services are offered at Heritage Community Clinic in Athens and on the Mobile Health Unit that travels throughout southeastern Ohio. Our goal is to decrease late breast and cervical cancer diagnosis rates by offering free health screenings, vouchers for mammograms to qualifying women and referrals as needed. 
Services offered: 
Clinical breast exams 
Breast health education 
Mammogram appointments 
Free mammograms for eligible patients 
Routine pelvic exam and pap test 
Clinical services are provided by a Certified Nurse Practitioner in collaboration with physicians from the Heritage College. The program works with local health departments, hospitals, health care providers, the Ohio Breast and Cervical Cancer Project, and other organizations that receive Komen grant funding. 
The Mobile Health Unit visits the following counties: Athens, Hocking, Perry, Vinton, Meigs, Morgan, Washington, Jackson, Lawrence, Gallia, Ross, Scioto, Pike, Noble and Monroe. Breast Health Education is available for interested groups.