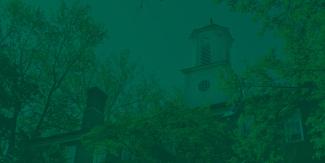 CAT Camp Diabetes Day Camp Fund
CAT Camp Diabetes Day Camp Fund
Cat Camp diabetes day camp is the only camp for children with type 1 diabetes in Southeast Ohio.  
Sponsored by the Ohio University Diabetes Institute, Cat Camp serves youth ages 8-17 living with type 1 diabetes. Type 1 diabetes is a chronic condition often diagnosed in childhood or adolescence where the pancreas produces little to no insulin. The camp provides a medically safe environment that is staffed by nurses, dietitians, pharmacists, and physicians that provide individualized diabetes management for each camper. 
Diabetes camps have been shown to decrease anger and sadness that can accompany living with diabetes and to increase knowledge of proper diabetes management. Camp helps campers develop connections with peers who are experiencing the same daily challenges and choices. By learning, practicing, and gaining confidence in self-management skills at camp, positive life-long habits are formed. Campers build self-esteem, confidence, and independence in their diabetes management. Here is what a few of our campers have to say: 
---
"Coming to camp means you get to spend time with people with diabetes so you know you're not alone."
"I am more comfortable talking about my diabetes now. Before I was afraid of saying something wrong. I need to learn more instead of trying to figure it out on my own." 
"My favorite thing about camp is getting to meet other people that have type 1 diabetes. In my school, I only know one other person. Here, everyone can share their problems because everyone has the same thing."
Families also appreciate the camp experience for their children, "This was our son's first time at a diabetes camp, and it was such a positive experience for him." 
---
Not only is camp an impactful experience for the campers and their families, but it also provides valuable hands-on experience for future physicians, nurses, and dietitians. Over 270 volunteer hours are donated each year by students from these and other programs at Ohio University. These volunteers are vital to the success of camp. 
We invite you to support these efforts through The Cat Camp Diabetes Day Camp Fund. A gift to this fund supports Cat Camp and the mission of the Diabetes Institute making a difference in the lives of youth affected by diabetes.