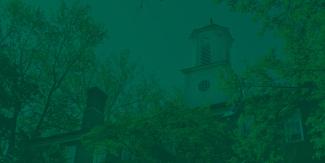 Center for Campus and Community Engagement Endowment
Center for Campus and Community Engagement Endowment
The Beth K. Stocker Endowment serves as the general fund supporting community engagement at Ohio University. This enables us to put dollars to the most optimal use supporting our students, staff, faculty and community partners. 
The Center for Campus & Community Engagement is committed to the development of mutually beneficial academic, research, and service partnerships that foster resilient communities and life-long engaged citizens. As a high impact experiential learning practice, community engagement has the power to both transform our students and support sustainable social impact in our region, nation and world.
Charitable giving plays a critical role in providing opportunities to students such as community-engaged internships, professional development opportunities, and awards. Giving serves to improve equity in these opportunities by removing participation barriers such as travel costs or living stipends. Donors also enable us to reduce the burden on the community organizations who host these opportunities for our students, by allowing us to offset the costs that otherwise fall on local nonprofits.