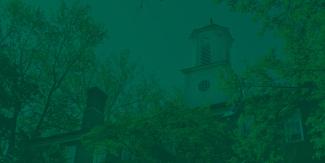 Cleveland Physician Diversity Scholars Program
Cleveland Physician Diversity Scholars Program
Your gift provides support for the Physician Diversity Scholars Program. Funds may be used for student scholarships, faculty and staff support, travel, research, and other programmatic support.  
The Physician Diversity Scholars Program takes a proactive approach to building diversity by giving first-year underrepresented minority medical students a unique opportunity for growth and engagement. The program seeks to help these students become well-rounded, accomplished scholars with the ability to make a positive impact on the diversity of Northeast Ohio's healthcare delivery systems.  
 
Those selected to participate in the four-year program are matched with a physician with whom they will have an opportunity to develop a mentor/scholar relationship. The program is designed to complement each scholar's curriculum at Heritage College while offering purposeful and meaningful interaction with underrepresented minority community populations in a healthcare context.  
 
From mentor experiences to community service to professional enrichment, the program ensures that participants will gain exceptional knowledge that can only be derived from experiential learning.