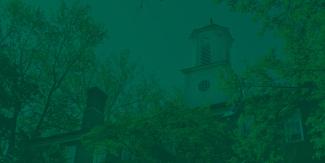 College of Arts and Sciences Emergency Scholarship Fund
College of Arts and Sciences Emergency Scholarship Fund
Every year, Ohio University students face a one-time emergency that threatens their ability to stay in school.  
 
For some, it is a $500 car repair keeping them from making it to class or a part-time job. For others, it is choosing between paying an emergency medical bill or making their tuition payment for next semester.  
Some students have lost their jobs, and don't know how they will pay rent for the remaining semester. The College of Arts and Sciences Emergency Scholarship Fund offers one-time grants of up to $1,000 to students in need.  
"For some people, paying $500 or $900 may not seem like that much money. But for students who have financial struggles, it's a lifeline," says Kathy Fahl, Assistant Dean of Students. "It's tragic for me to think that a student might leave this institution and not complete their education because of a one-time emergency. That shouldn't prevent someone from getting a degree, which will ultimately help them break the cycle of poverty." 
Thank you for supporting students in need.