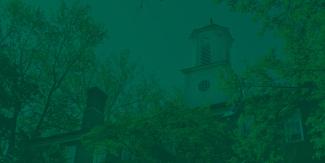 The College of Business General Support Fund
The College of Business General Support Fund
Your gift to the College of Business General Support Fund enhances the life-changing experience we provide our talented students. This fund is a crucial resource for new programs, including strategic leadership and entrepreneurship, and for building student-centered initiatives, such as the Business Honors program. 
The College of Business provides a hands-on, personalized experience for students. At the undergraduate level, we offer 11 majors, five minors and nine certificates. At the graduate level, we offer unique stackable certificates, as well as the world-renowned sports administration program, offered in on-campus, hybrid, and online formats. 
Ohio University is home to one of the nation's best in business education. With roots dating back to 1836 through offerings of commercial subjects to the construction of Copeland Hall in 1955, we have developed into a top-ranked, AACSB-accredited business school. 
In recent years, a significant progression has been our business-specific Career and Student Success Center, which supports students with regular check-ins, programming, and strategically integrated career coursework. All students within the College of Business are provided with a support system of faculty, advisors, career coaches, and peer mentors. As a result, we recently have 71% of our students employed at the time of their graduation and 90% employed with three months of graduation. 
We invite Business Bobcats to consider gifts to this priority account to help address the greatest annual needs pertaining to our ongoing advancement.