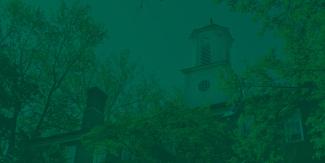 The College of Fine Arts Community Engagement Fund
The College of Fine Arts Community Engagement Fund
Your gift supports Ohio Valley Center for Collaborative Arts (CoArts), the first and only arts-based research center at OHIO. 
 
The College of Fine Arts collaborates with community partners to serve the public at the intersection of art and community through CoArts, launched in 2018.  
CoArts has helped form more than 110 new arts-related partnerships within the Athens County community and across the University. A few examples:  
Director of the School of Theater Merri Biechler brings together theater and film students for The Healthy Village project, a collaborative effort with OHIO's College of Health Sciences and Professions that uses fine arts techniques and methods to teach healthcare students to work in partnership with their patients. 
The 30-Mile Studio course engages College of Fine Arts students directly into the practices of one local partner each semester. Partners in Athens have included Passion Works (an Athens-based art studio), and the Athens Chapter of the National Alliance of Mental Illness. 
The Appalachian Recovery Project brings music therapy, film, photography, and movement practices into the treatment plan for women in court-involved addiction and recovery services in Southeast Ohio. Consulting artists and art therapists travel to regional treatment sites to host creative "arts in health" experiences.