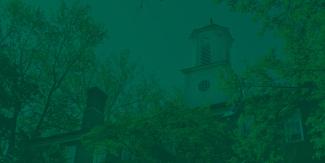 College of Health Sciences and Professions General Scholarship Fund
College of Health Sciences and Professions General Scholarship Fund
Your support of the College of Health Sciences and Professions General Scholarship allows us to reward students with academic merit and/or financial need the resources they need to succeed. 
Our students' needs are always at the forefront of our thoughts. The College of Health Sciences and Professions has grown to be the largest academic college with students enrolled both on campus and online. Academic support is essential to reward our best and brightest future health professionals. 
All gifts to this current-use fund are eligible for a dollar-for-dollar match through June 30, 2021, as part of Ohio University's Current-Use Scholarship Program. The program doubles the impact of gifts made to eligible current-use scholarships by amplifying every dollar of donor funds with $1 in funds from the University's unrestricted financial aid budget. This will provide immediate financial help to undergraduate students in the OHIO community. This means your $25 becomes $50, and your $500 becomes $1,000. These life-changing gifts support Ohio University scholars on their path towards a college degree.