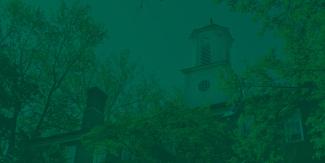 Counseling & Psychological Services
Counseling & Psychological Services
Your gift to Counseling and Psychological Services (CPS) is an investment in Ohio University's mental health and suicide prevention programs, giving OHIO students the best and safest experience available. CPS facilitates and supports the educational mission of Ohio University and the strategic plan of the Division of Student Affairs. As a department, we are committed to:
Excellence in all of the counseling, psychiatric services, crisis intervention, outreach, consultation, training, and referral services we provide to the OHIO community
Respect for differences in continual work toward creating a safe, affirming, and inclusive environment for all individuals
Collaborate to sustain high standards of productivity and wellness across the institution
In response to the pandemic, CPS worked to quickly transition to a Telehealth system, in order to continue providing OHIO students the developmental, preventive, and remedial services they need. Additional virtual offerings, such as WellTrack, a self-guided interactive online therapy program, CPS workshops, and virtual coping clinics, are available to all OHIO students.
Donations directly help fund programs such as Bobcats Who Care, OU's suicide gatekeeper training program, as well as bringing national exhibits like "Send Silence Packing," suicide awareness and "The Body Project," a group-based program to increase body acceptance and decrease risk factors for the development of eating disorders.
Give now to help keep OHIO one of the best and safest places for students to develop and grow!