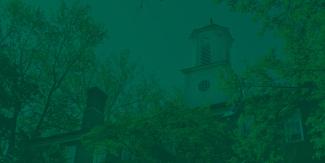 Chillicothe Campus Courtney and Paul Tuck Life Science Scholarship
Courtney and Paul Tuck Life Science Scholarship
Your contribution to the Tuck Life Sciences Scholarship ensures our students are better equipped to balance the demands of work and home-life with the rigor of college classes and higher learning. In addition to financial support, your gift offers hope and encouragement when our students need it most. 
The Tuck Life Science Scholarship was uniquely created to support Ohio University Chillicothe first-year students who are majoring in a Life Science program, such as Biology, Biochemistry, Pre-Professional (such as Pre-medicine, Pre-veterinary Medicine), or Nursing. Without assistance from donors, many of our students would have difficulty paying for the degree they need to pursue careers in the Life Sciences.  
Scholarships have a profound and transformational impact on our students and are a wise investment in our community. The importance of higher education and a skilled workforce is evident throughout the region. Ohio University Chillicothe is designed to provide direct access to an affordable and high-quality education that meets the needs of our students and area employers.  
Join us in supporting Ohio University Chillicothe students and make an investment in our community's future.