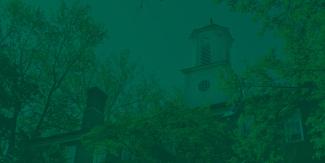 Fund to Enhance Undergraduate Research and Creative Activity
Fund to Enhance Undergraduate Research and Creative Activity
Did you know that over the last decade, the number of Ohio University undergraduate students involved in research, scholarship and creative activity has tripled? 
The Ohio University Student Research and Creative Activity Expo—held each spring at the Convocation Center—has also seen a nearly 75 percent increase in the number of undergraduates signing up to showcase the results of their original work. 
Why are so many OHIO undergraduates getting involved in research and creative activity? It's a great way for students to gain a deeper understanding of their major, participate in hands-on learning experiences outside of the classroom, solve real-world problems, and prepare for graduate school and careers. 
The Ohio University Research Division, in collaboration with several university partners, offers programming, funding, and resources to support these students. Demand continues to increase for programs such as: 
Undergraduate Travel Fund; supports up to $500 for undergraduate students to present their research/scholarship/creative work at a conference, performance, exhibit, or other venue 
Student Expo; since 2001, provides a venue for more than 850 students to present their research/scholarship/creative work to the university and local community 
Science Café & Café Conversations Series; open to the university and local community, these interactive presentations highlight the academic research and creative activity of faculty members at Ohio University. 
Will you help Ohio University students advance new knowledge, develop innovations, provide social commentary, and create artistic works—all for the benefit of society and to make a difference in the world?