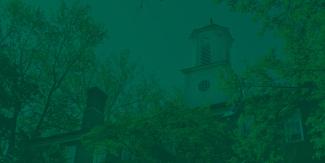 Jeffrey Finkle Ohio University Economic Development Internship
Jeffrey Finkle Ohio University Economic Development Internship
Thanks to a gift to the Ohio University Foundation from the International Economic Development Council (IEDC), Ohio University undergraduate and graduate students affiliated with the Voinovich School of Leadership and Public Service can get practical, hands-on experience in local economic development issues and trends, as interns at the IEDC. 
The establishment of this internship in 2011 recognized 25 years of national leadership in economic development by Jeffery A. Finkle, a graduate of Ohio University and University Medal of Merit recipient. Finkle is a recognized leader and international authority on economic development. As president and CEO of the IEDC, the world's largest economic development membership organization, he contributes his expertise on community revitalization, business development and job creation to projects nationwide. 
Since the establishment of the internship, several students affiliated with the Voinovich School have had the opportunity to participate, including Francis Anagbonu, Maggie Clark, Kendra Green and Hannah Burke. Click on their names to learn how each of them applied their education at the School to gain hands-on experience in economic development during the internship. 
The IEDC is a non-profit membership organization dedicated to helping economic developers do their jobs more effectively and raising the profile of the profession. When we succeed, our members create more high-quality jobs, develop more vibrant communities, and generally improve the quality of life in their regions. Their mission is to "provide leadership and excellence in economic development for our communities, members, and partners." They embrace the following core values. They reflect and support our mission, and guide our decisions, actions and provision of services: 
Social responsibility and a dedication to building healthy, just, and competitive communities 
Creation of wealth for individuals, businesses, and communities 
Advancement of both the economic development profession and economic development professional 
Cooperation and collaboration 
Diversity, tolerance, and equity