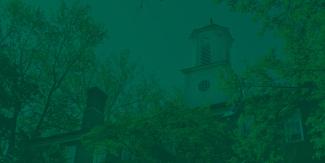 The Marching 110 Director's Fund
The Marching 110 Director's Fund
Your gift to the Marching 110 Director's Fund allows the director to support special activities and projects. These may include, but aren't limited to: 
Providing for housing and other travel expenses for special travel 
Support for the creation of promotional videos or photography 
Commissioning and/or licensing musical arrangements
The directors of the Marching 110—Gene Thrailkill, Thomas Lee, Ronald P. Socciarelli, Sylvester Young, and Richard Suk—are as revered as the band itself. Your gift to this fund creates a legacy that honors the Marching 110 tradition of selfless leadership. 
"I remember getting my first call from Athens about annual giving. While I could not give enough money to put my name on a building, I realized most donations are modest. From that call, I gave $25, and continued to give when called upon. I attribute my personal and professional successes of today to the lessons learned on and off the field with my Marching 110 family. It's an easy decision, really. We are family, and I want the current Marching 110 to have an even better experience than I had. Isn't that what family does?" - R. Tyler Stant, BSC '00, Marching 110, trumpet