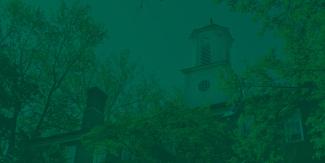 Performing Arts in Education
Performing Arts in Education
Your gift benefits an OHIO or Athens-area student by providing exposure to visiting artists through master classes, lectures, and visits to student organizations. Students can listen to critiques by visiting artists, attend special workshops, and engage with exciting cross-disciplinary programs.   
OHIO's Performing Arts and Concert Series increases access to the arts throughout the community by providing opportunity, transportation and exposure to students, children and families in the region. In 2019, the program organized 64 outreach activities serving several thousand people ranging from K-12 students to university students and community members, seeing a 36 percent increase in only one year.    
Busloads of regional K-12 students can experience the performing arts for special free performances on OHIO's Athens campus, or by hosting the performances in the regional schools to avoid interrupting regular curriculum. Participating regional K-12 schools include those in Athens county as well as surrounding counties throughout the region. 
$250 supports the sponsorship of a bus for a local school  
$2,000 supports a master class for OHIO students by visiting artists  
$5,000 helps support the artist in residence, which in turn would allow the artist(s) to visit local schools and provide live performances to regional K-12 programs  
$10,000 sponsors 2,000 area K-12 students for a special bus-in performance on OHIO's campus