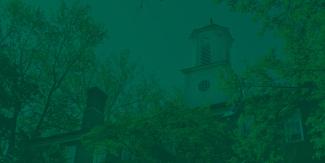 Rev. Dr. Francine C. Childs Social Justice Scholarship Endowment
Rev. Dr. Francine C. Childs Social Justice Scholarship Endowment
Your gift to the Rev. Dr. Francine C. Childs Social Justice Scholarship Endowment encourages the next generation of leaders in their dedication to the fight for equity, education, and progress as outlined in Ohio University's African American Studies Department's mission to offer "a distinctive program that focuses on the African American experience regionally, nationally, and globally." 
The Rev. Dr. Francine C. Childs, HON '97, EMERT '05, was Ohio University's first Black professor be granted tenure. She began at Ohio University in 1974 as an associate professor and went on to infuse her passion for social justice and activism throughout her courses, the campus, and the community at large. 
Gifts from alumni and friends help cement Rev. Dr. Child's legacy and support the future leaders of tomorrow. Thank you for supporting this legacy.  
Right now, your gift to the Rev. Dr. Francine C. Childs Social Justice Scholarship Endowment will receive a 50% match from OHIO! This means your $100 gift becomes $150, and your $1,000 gift becomes $1,500!