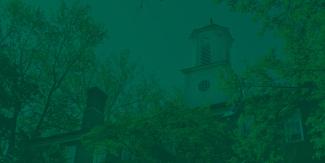 Select Leaders Program Support Fund
Select Leaders Program Support Fund
Gifts to the Select Leaders Program Support Fund provide students with funding for leadership assessments and professional development travel. These are defining experiences for our students in their time at Ohio University.  
The Select Leadership Development Program, a top program within the College of Business, accelerates personal growth, professional development, and leadership identity of high-potential students using principle-based leadership practices. These Business Bobcats begin the process of discovering their leadership identity through curriculum, self-assessments, 360-degree feedback, and coaching sessions. 
Select Leaders evolved from the Corporate Leadership Fellows program, started in the late 1980s. A similar vision exists today, as our brightest students accelerate their development through mentorship by talented business leaders, and coaching from our Executives-in-Residence. 
Members apply what they have learned during engagements with real-world executives and networking trips to meet with professionals in other cities. Furthermore, Select Leaders apply their learning to the service of others through mentoring fellow students and participating in community service events. 
The investments we make in these students are made possible thanks to your generosity. Please consider a gift to Select Leaders to provide transformational opportunities to the next generation of Bobcat business leaders.