OHIO Scholarship Initiative
Now more than ever, students need our support, in every way. That's why Ohio University is committed to increasing scholarships, and we need your help. Your gift ensures more students will have the life-changing OHIO experience.
2 Ways to Increase Your Impact:
1
Now & For Everyone
(Your Gift x2)
The Current-Use Scholarship Program helps you make the most significant impact for students. If you give before June 30, 2021, we'll provide university funds to double it, up to $10 million. These gifts go immediately to students where they're needed most, letting nothing stand in the way of their OHIO experience.
2
Share Where You Care
(Your Gift x1.5)
Choose a scholarship that supports the experience you want to share with our undergrads—or we can help you establish your own. Any gift made to eligible scholarship endowments now through June 30, 2024 will be matched 50¢ on the dollar.
Whether you create a new scholarship or contribute to an existing one, every gift counts toward FOREVER.
The OHIO Experience: A life-changing gift
Discover the impact gifts from alumni and friends had at Ohio University in Fiscal Year 2020.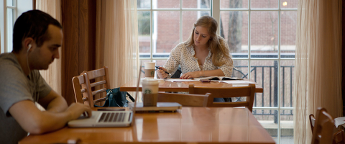 Featured Fund
Student Emergency Fund
Support emergency needs for students
Provides funding for students experiencing unforeseen financial crises, who can apply for a one-time emergency micro-grant to cover needed supplies and/or bills, keeping them at OHIO and focused on their college journey.